Greg Hannah - Head Professional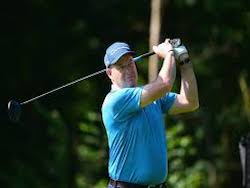 Greg grew up playing golf in Leven, Fife. As an Amateur he won many Open scratch Events and represented his county throughout his career.

He won Boys, Youth and Men's Championships at County Level. In 1984 he went on a Scholarship to the United States to NMMI where he was part of the team that came 8th in the US at NJCAA.

In 1985 he went on a Scholarship to The University of Nevada Reno graduating in 1989 with a BSc in Physical Education and minor in Business. Following which he went on to work for Jim Colbert in Las Vegas in 1989 for 3 years. During this time he played on the Golden State Tour.

On returned to the UK he went to work for Colin Clingan at Windmill Hill before coming to Buckingham in the summer of 1997.Greg offers individual as well as group lessons along with on course lessons.

Kevin Huish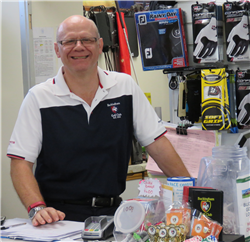 Kevin is a member of the golf club who works in the shop. He will be happy to help ensure you are ready for your round.
To contact the pro Shop please phone 01280 815210